HR Dashboard
Share information you want to be displayed such as company events, video presentations, history, or call center statistics.

Facility Wayfinding
Provide advanced dimensional maps of your facility for visitor and client directions and guidance.

Visitor Management
Keep digital records of visitors/employees that check-in and out for appointments or meetings.

Video Presentation
Display beautiful video content on custom-designed video walls, photo albums, or lobby TVs with captivating graphics and information.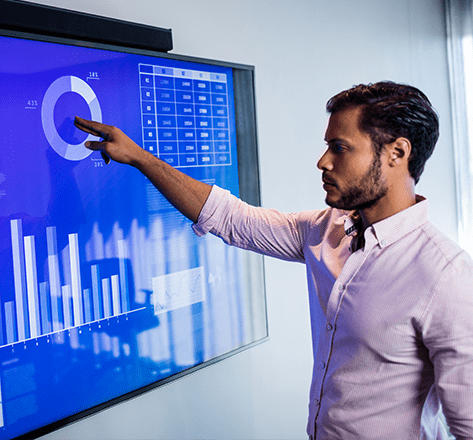 Looking to Implement Your Digital Signage?
Call or email us now and we'll get back to you within one business day!