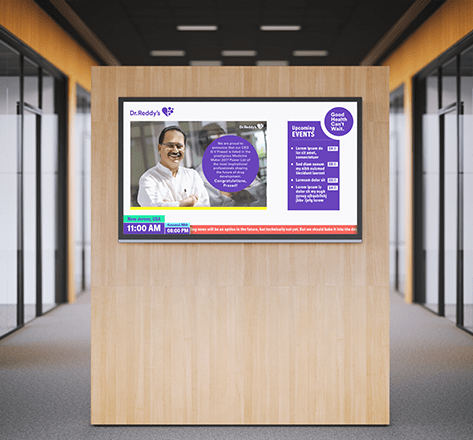 Intuitive Communication Systems
Marketing to your clients is important, and so is how you communicate with your employees.
Open up your company to the world of internal digital signage and share information like employee announcements or HR updates in less than a couple of minutes.
Reduce the costs and stress of inefficient communications in your company with the system designed to share on-the-fly news to all the employees.
Choose what content is displayed, how it's presented, and much more. With a versatile software and hardware set-up, that is tailored specifically for what information you choose to display.
Need a guide on your digital signage journey?
Our site is designed to help! Click here to find helpful resources
Employee Communications Apps

HR Dashboard
Display important HR and management content for employees to see tailored information with sleek designs and automated updates

Company Live Events
Use your digital signage system to gather employees together and watch a live broadcast from Management

Breakroom Signage
Combining Live TV with a branded template that can include announcements info is sure fire win

3D Wayfinding
Guide newcomers with an animated 3D map of the floors, rooms, and directions of the facility to wow visitors and investors alike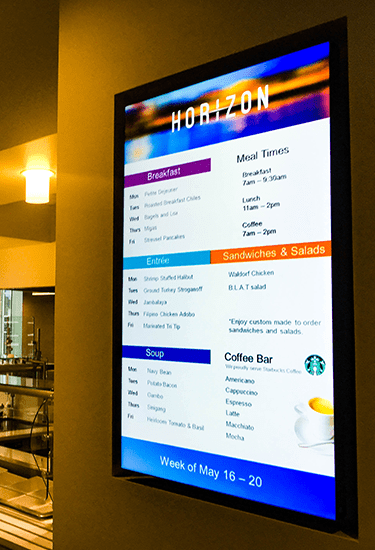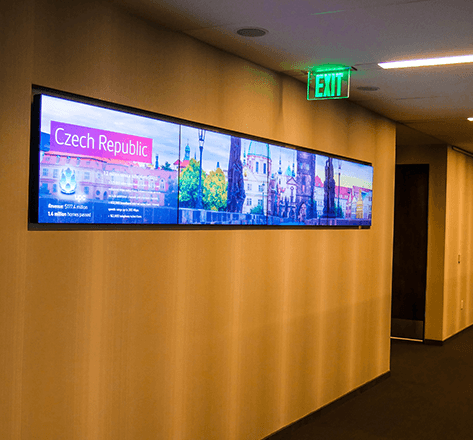 Key Employee Communications Features
Communicate on the fly with employees utilizing turn-key solutions including:
Tailored Solutions
Corp & Local Announcements
Multimedia Presentations
Cloud- Connected Hardware
Social Media Implementation
Professional Designed Content
Run Multiple Presentation Locations
Automated Presentation Transitioning
Ready to Upgrade your Internal Communications?
Contact us now and we'll brainstorm together!
Internal Communications Clients
Check out the many types of organizations that we've helped implement internal communications signage!
Services Provided by Creating Margin