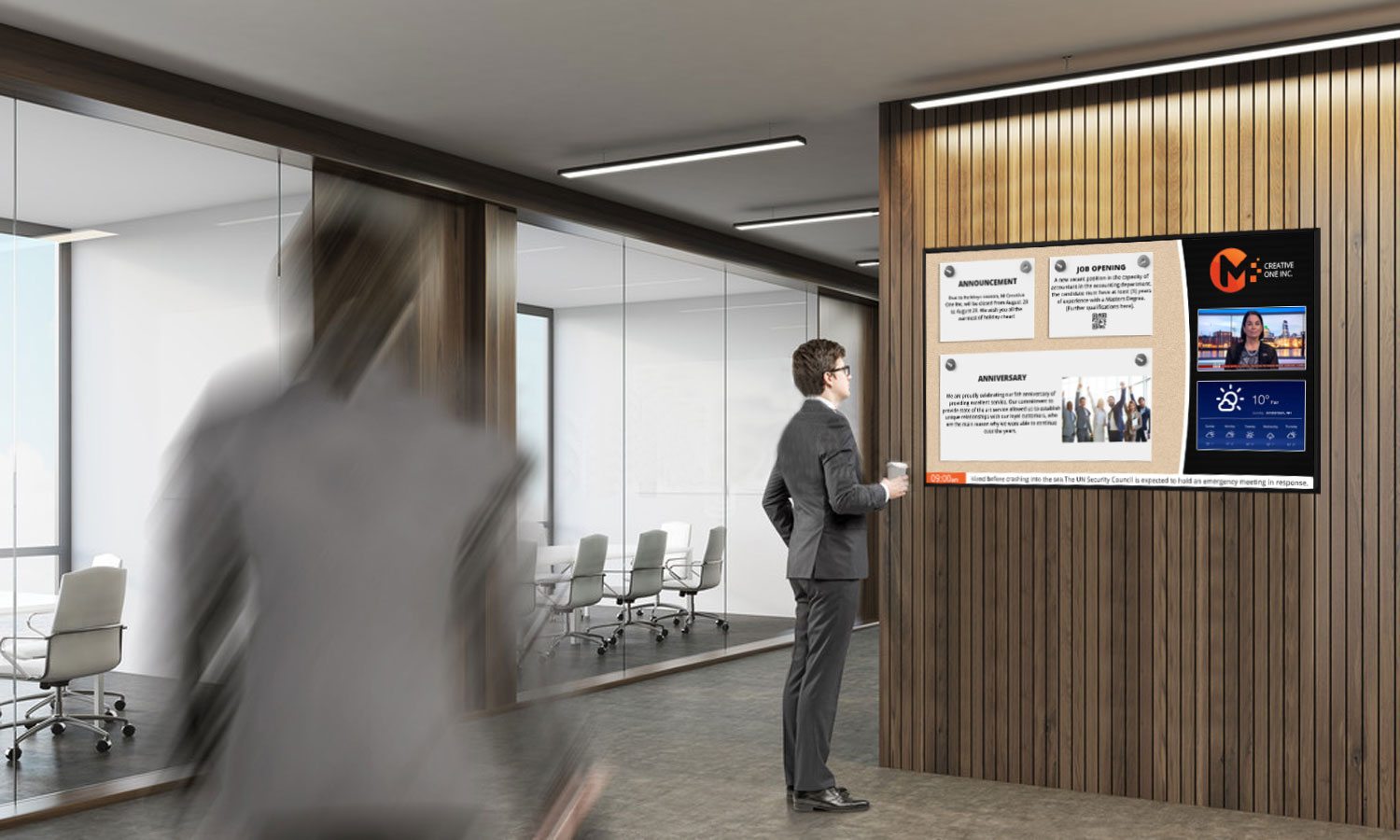 A Better Way To Communicate
Eliminate the need for countless papers on your facility wall by utilizing the digital signage you already have.
Quickly and easily share important HR information for all your employees to stay up to date on using advanced digital labor posters capable of showcasing employee hours, new rules/regulations, upcoming events, and more!
Customize the content you display to your employees specifically to your needs using a variety of engaging content options such as videos, photo galleries, interactive applications, and more.
Labor Poster Solutions

Effortless Updates
Easily update the HR content you share throughout your facility and with your employees in less than a couple of clicks using BrightSign's intuitive content presentation software.

Tailored Content
Share the word of important information and use a variety of media options and designs such as video walls, photo galleries, scrolling text quotes, and more!

Seamless Communication
Eliminate the need for sticking paper documents all over your walls and effortlessly share important information to every attention-grabbing display in your facility.

Interactive Applications
Engage with your employees by implementing interactive display capabilities which can include dropdown menu options, dynamic events lists, or fillable HR contact forms.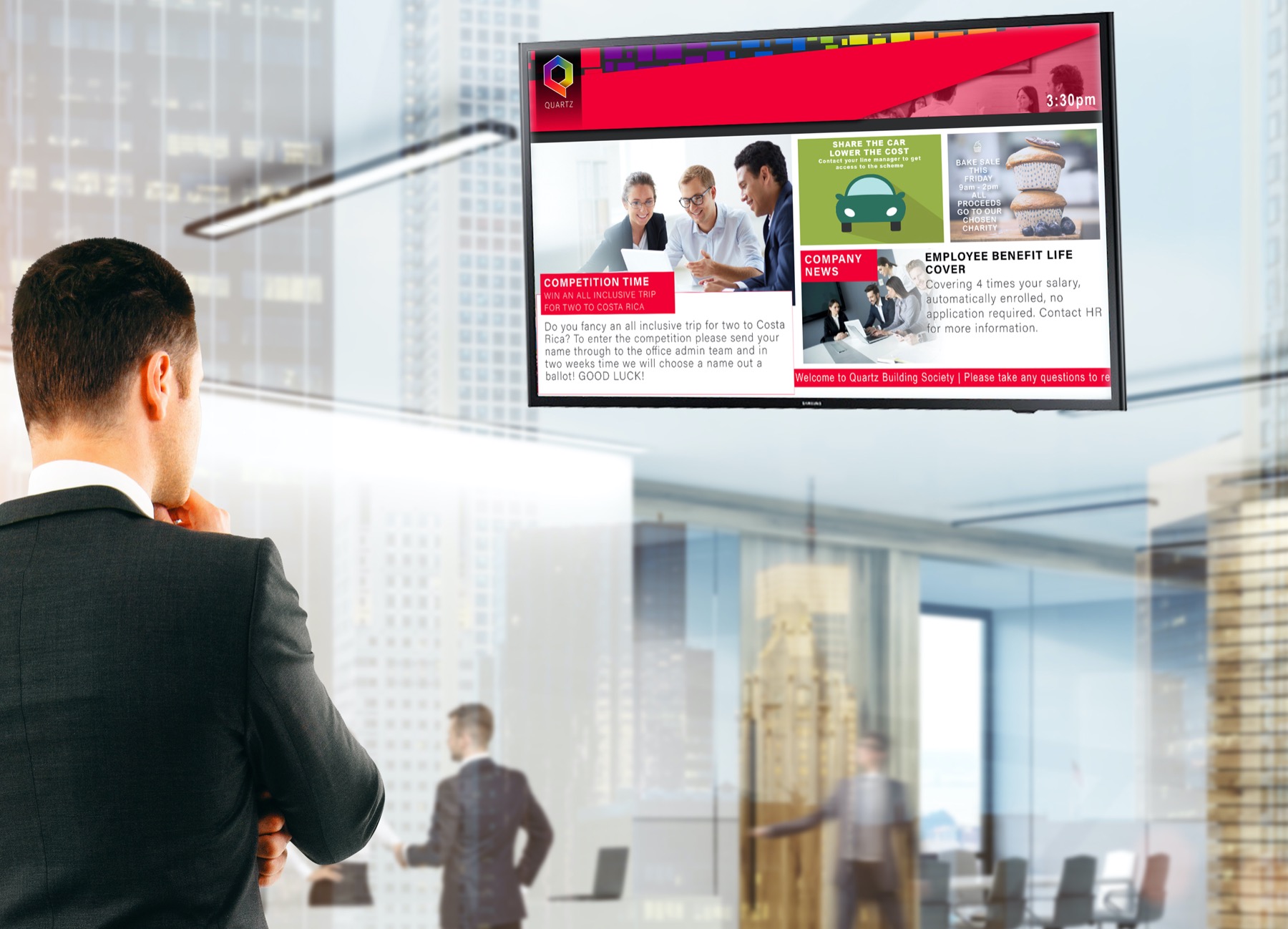 Choose The Package Right For You
Are you prepared to simplify your HR boards?
Call or email us now and we'll talk about what we can do for your HR department!

Key Labor Poster Display Benefits
Maintain a strong HR image throughout your company using these key Labor Poster Display features:
Seamless Communication
Easy & Simple Updates
Facility-Wide Integration
Engaging Content Applications

Quick HR Announcements

Reduces Environmental Footprint
Services Provided by Creating Margin