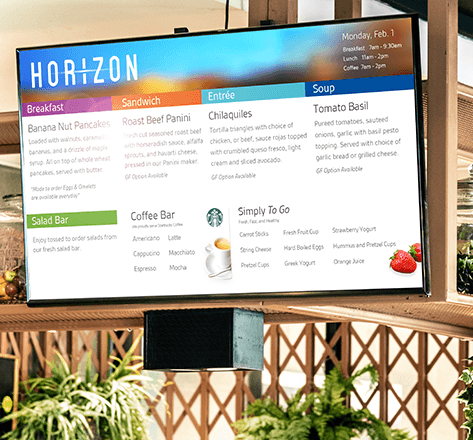 Effective Product Advertising
Menu boards are the perfect choice for those who wish to showcase the latest products and services without the need for high amounts of maintenance or new creation.
Using high-quality graphics and customizable theme designs, menu boards have the ability to display content in a fashion that is simple, yet effective.
Inform customers of product prices, new items, and easy-to-read merchandise information with a simple and fast content publishing software.
Click the button below to speak with us about how we can implement menu board signage into your business.
Need a guide on your digital signage journey?
Our site is designed to help! Click here to find helpful resources
Menu Applications

Menu Items
Inform customers of new products or services with high-quality video or photo content and easy-to-read customizable designs and text formats

Announcement Board
Spread the word of company news, updates, history, and more with automated slides and content

Interactive Content Screen
Engage with customers to boost marketing efforts and implement interactive digital features such as QR codes, online polls, URL's, and much more

Social Media Integration
Engage with new visitors or regular customers through social media using a digital menu board with helpful features such as QR code linking and media post feeds.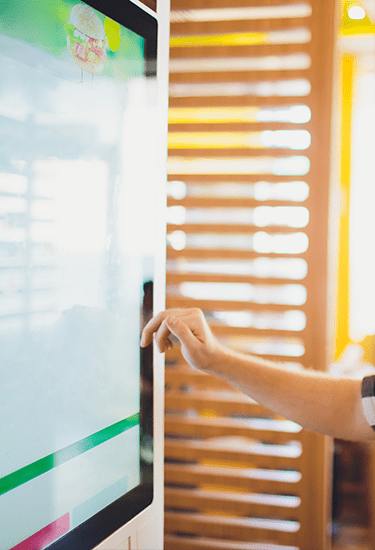 Ready To Implement Your Menu Board Solution?
Contact us now and we'll get back to you within one business day!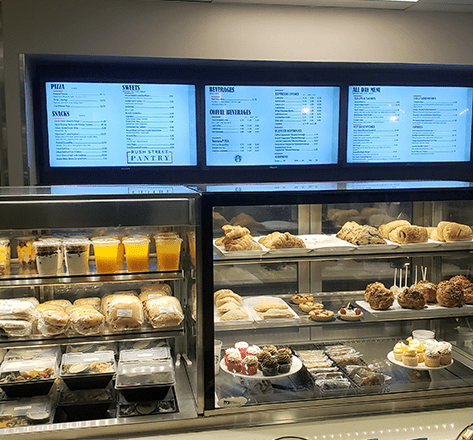 Key Menu Board Features
Display the information that matters and take advantage of features including:
Tailored Content
High-Definition Graphics
Dynamic Data Feed
Clean, Easy-To-Read Content
Pricing & Product Descriptions
Low Maintenance
Automated Presentations
Dynamic Data
Services Provided by Creating Margin