Manufacturing Applications
Production Floor Insights
Share statistics or real-time updates with what's currently happening on the production floor and notify employees of new updates or procedures.

Room Management
Maximize use of the facility with an industry-leading room booking solution capable of managing available rooms, upcoming meetings, and providing facility usage statistics.
Product News & Metrics
Keep employees and customers informed of the latest product news and display up-to-date metrics on the company status or production process.

HR & Safety Board
Maintain a safe working environment with HR and safety presentations to keep employees informed of required equipment and management regulations.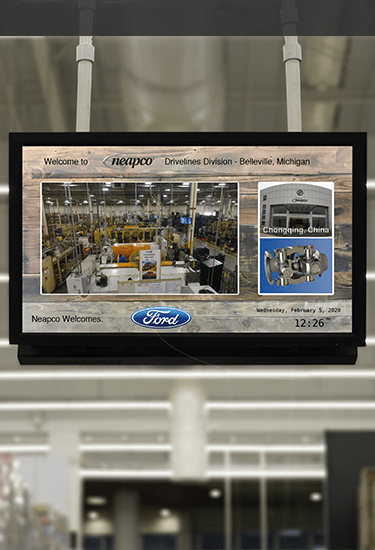 Ready for Digital Signage In Your Facility?
Contact us now to discuss the best solutions for your enterprise!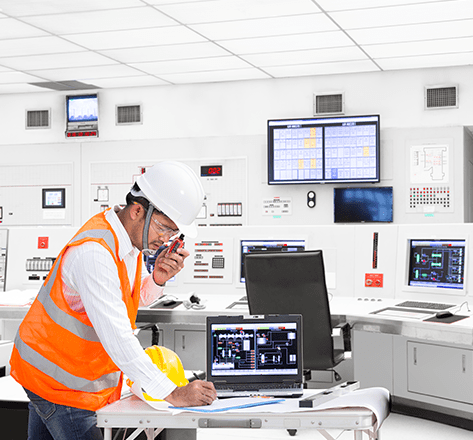 Key Manufacturing Features
Communicate effectively in your facility with features including:
User-Friendly Design
Custom CURIO Widgets
Database Integrations
Automated Presentations
Durable Product Line
Turn-Key Solutions
Managed Content
Microsoft Integration
Check out the range of Digital Signage Solutions we provide
Need a guide on your digital signage journey?
Our site is designed to help! Click here to find helpful resources
Our Managed Services
Avoid hiring someone to do your parts of your Digital Signage.
We help you from the start all the way till the end and will even provide support over time.
Three ranges of Services
Technical Support
Custom Widgets and Features
Tailored Content Presentations
Budgeted to your needs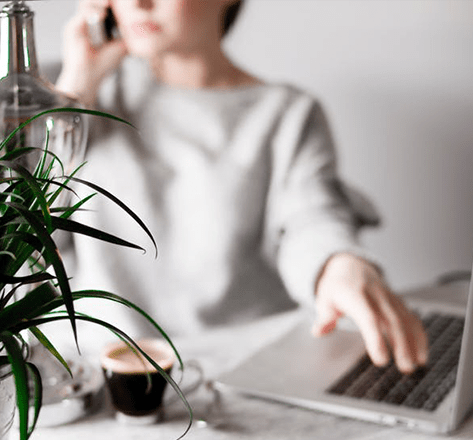 Manufacturing Portfolio
Check a few of the manufacturing companies we've worked with below!
Services Provided by Creating Margin