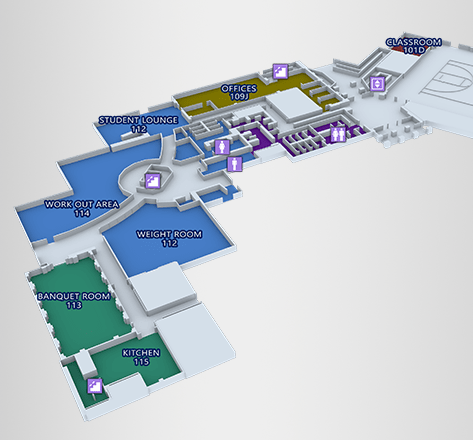 Map Your Way To Success
Establish a leading-edge wayfinding system at your location with the latest interactive mapping software configured for ease and efficiency.
Digital Wayfinding has been one of the most popular developments in the Digital Signage industry; and for good reason! Allowing clients and visitors to navigate through your facility with ease and simplicity, wayfinding has continued to grow rapidly due to its ability to create an end-user experience that is sure to leave a professional impression.
Take advantage of the powerful wayfinding software and develop a mapping system with flexible interactivity features and animated path directions.
Need a guide on your digital signage journey?
Our site is designed to help! Click here to find helpful resources
Wayfinding Applications

Corporate Headquarters
We provide specialized solutions for businesses of all sizes, nationwide. Our automated kiosks save time and money while making a cutting-edge impression on your clients and staff!

School Campus
Help students find destinations to their classes and events with wayfinding. Students, event attendees, and parents will never have an issue getting around your campus ever again.

Office Environment
Assist your guests and clients with map and directions. Deliver any information they input into a centralized database in real-time and make navigation easier for you and your clients.

Shopping Center
Eliminate overcrowded areas, lost customers and confusing navigation signs by implementing floor level status, detailed room information and animated pathway directions.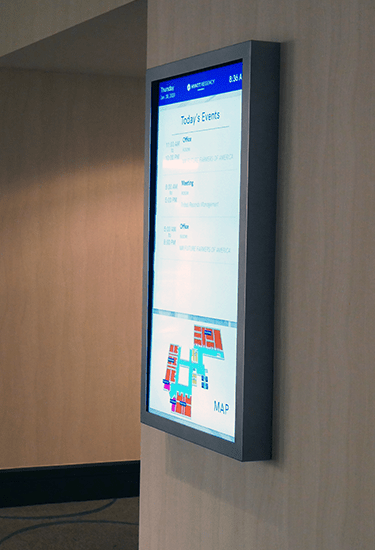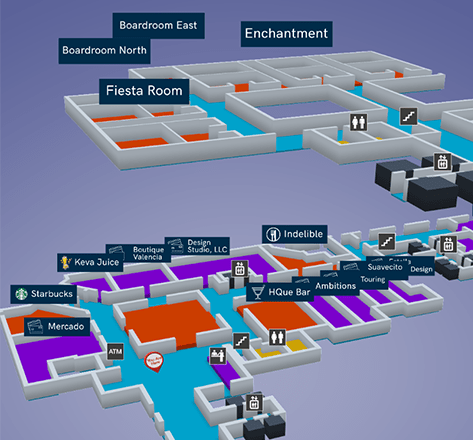 Wayfinding Software Features
Easy-to-use software with advanced feature capabilities and functionality.
3D Map views of each floor, complete with room labels
Special Events and Maps shown simultaneously
Animated pathway that provides directions
Step-by-step lists to reach destination
Simple process to make global updates and adjustments
Customizable theme, colors, and design functionality





Companies Who Utilize Our Wayfinding Technology
With a plethora of companies all over the world utilizing the latest wayfinding signage solutions, successful businesses are attracting new customers and engaging with them in meaningful ways through digital wayfinding solutions managed by professional content teams, like us!
Interested in companies who utilize our wayfinding? Click below to be directed to our portfolio now!
Services Provided by Creating Margin