Restaurant Digital Signage Applications

Digital Menu Boards
Automate and digitize your restaurant menu to display menu items, promote new menu items and entertain your customers with restaurant digital signage

Entertainment
Custom presentations can combine streaming TV, social media, company info, trivia and more so that your customers are entertained as they dine

Self Ordering Kiosk
An ordering kiosk allows your customers to view, order & pay directly from the digital menu in the kiosk. Ideal for expediting customers' orders, especially at QSR's and fast food restaurants

Internal Communications
Maintain a safe and informed workplace environment with signage displaying internal HR documents and company updates on management communications.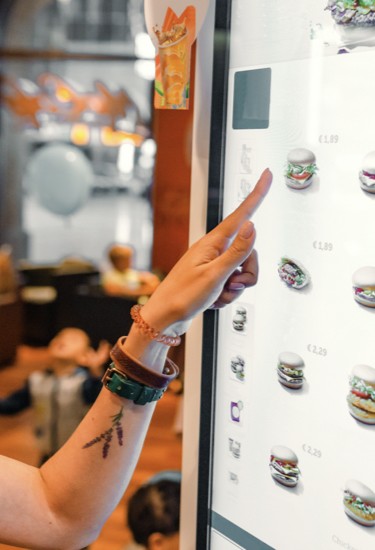 Ready to implement your digital signage?
Contact us now and we'll get back to you within one business day!
Key Restaurant Digital Signage Features
Deliver a smooth and easy customer experience with digital signage for restaurants benefits including:
Rapid order processing
Pricing & Photo Applications
Centralized Location System
Continuous Software Support
Reduced Waiting Times
Multi-Screen Support
Mobile Status Notifications
Simple Content Publishing
Check out the range of Digital Signage Solutions we provide
Need a guide on your digital signage journey?
Our site is designed to help! Click here to find helpful resources
Restaurant Digital Signage Managed Services
Outsource signage updates to the experts at Creating Margin
We have years of experience to augment your team and can create any type of content you can imagine on your screens. We look forward to working with you.
Three ranges of Services
Technical Support
Custom Widgets and Features
Tailored Content Presentations
Budgeted to your needs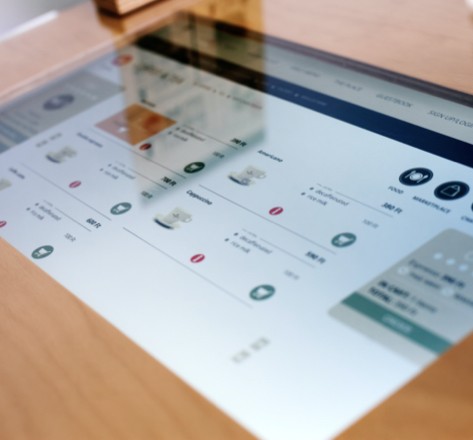 Services Provided by Creating Margin