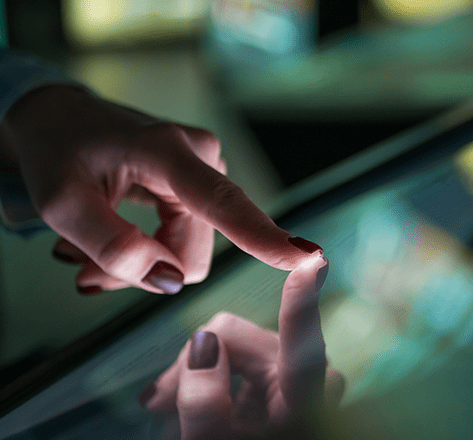 The New Way To Communicate
Create powerful interactive digital signage applications that can transform a space while creating a stunning experience for the end-user.
Interactive applications are able to present a broad amount of information to the end user via the "layering" of pages. That is, through some programming and the appropriate digital signage hardware, a home page with eye catching announcements can lead to a page with specific information for the user.
A visually stunning 3D map, an integrated list of upcoming events, or a carousel of videos are just a few examples of content that you can have on your Interactive Digital Signage.
Interactive Signage Applications

Customer Purchasing
We provide specialized solutions for businesses of all sizes, nationwide. Our automated kiosks save time and money while making a cutting-edge impression on your clients and staff!

Product Demo
Help students find destinations to their classes and events with wayfinding. Students, event attendees, and parents will never have an issue getting around your campus ever again.

Social Wall
Assist your guests and clients with map and directions. Deliver any information they input into a centralized database in real-time and make navigation easier for you and your clients.

Information Center
Advance the experience of your shopping center through compelling facility features including floor level status, information on rooms and animated pathway directions.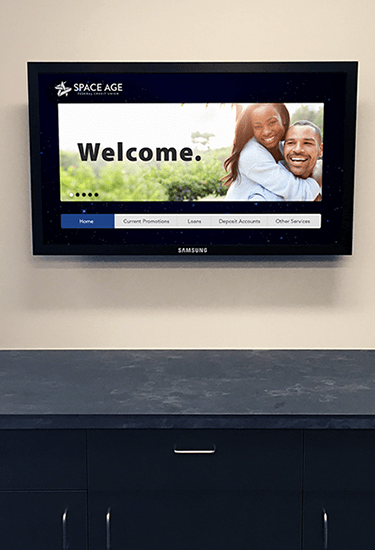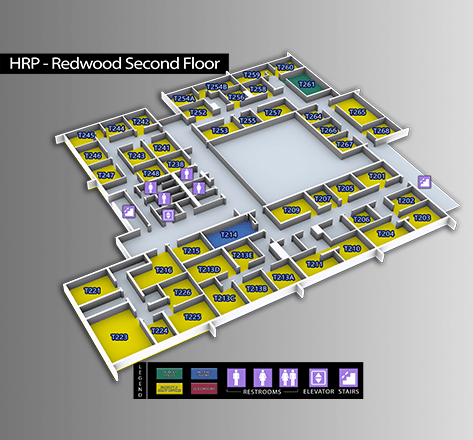 Key Interactive Benefits
A new way for businesses to engage with the world.
Connect to real-time data
Various interactivity options
A range of form factors
Integration with other devices
Eye-catching designs
Analytics of user interactions
Smooth content deployment
Start Your Company's Future Now
Contact us now through phone or email to speak with a professional about your needs today.
Voice Activated Signage
People interact with digital signage in a variety of ways, including voice commands.
Creating Margin engineers solutions with microphones, speakers, and custom "wake words" to create a full featured interactive experience using voice commands. "CURIO, help me find John Smith's office" could allow for a wayfinding map to draw a map to John's office. Or "CURIO, view beverages" could allow a company menu to be shown on screen.
Limit touch components
Ensure cleanliness
COVID compliant offices
Support voice searches
Make voice orders
Incorporate maps and wayfinding
Brochure Printer Kiosks
Have reams of paper brochures all over the office?
A brochure printer can modernize your lobby
and provide a more environmentally friendly solution.
Print to network printer
Modernize the office space
Cut down on printing costs
Collect contact information
Send information to mobile
Augment the sales experience
Interactive Staff Directory
Do you have an expansive office with multiple floors and departments?
Installing an Interactive Directory can help visitors navigate your facility. With our wayfinding specialties we can improve ease of use and provide a "wow" factor for users.
Send information to mobile
A great tool for front desk staff
SMS or Email Notifications
Automated Transit Data
Graphically stunning wayfinding
Display corporate announcements
Meeting Room Signs
Meeting Room Signs allow for spontaneous meetings to be booked within a conference room, and for the meetings to show up on the room calendar. Meeting Room Signs significantly increase the usage rate for rooms, allowing more meetings to happen within fewer rooms.
Instantly book meetings
Easily customize branding
Directly sync with Office 365
Configure error report emails
Dashboard of hardware statuses
PoE powered hardware available
Visitor Notification Kiosk
Interactive Visitor Notification Kiosks can allow visitors to an apartment, office building, or healthcare facility to send their host a message to tell them they've arrived. How about that Delivery person with no one ever available to sign for a package? Provide an easy to use tool for them to notify a group in the building that a package has arrived, ensuring that it safely gets to the intended person.
Allow for self-registration
Modernize the reception area
Host SMS and Email Notifications
Onsite Visitor Movement Tracking
Analytical Visitor Reports
Contactless Footpedal Solution
Drive engagement to your interactive content with a newly designed foot pedal crafted professionally by the Creating Margin product development team.
Maintain a safe, touch-free environment throughout your location while meeting ADA compliance standards and offer new ways for your visitors to interact with your digital signage products.
The foot pedal works along with a plethora of our digital signage hardware including all BrightSign players, commercial/consumer displays, interactive kiosks, and much more!
Allow non-contact interactions
Adaptable COVID-19 solutions
Supports multi-directional pedals
Multi-use applications
Steel components and
ruggedized exterior






Interactive Signage Portfolio
Stand out of the crowd like these companies and implement an interactive Digital Signage solution to interact with your visitors in new and exciting ways. Build a brand image through one interaction at a time.
See companies we've implemented interactive signage for below!
Services Provided by Creating Margin