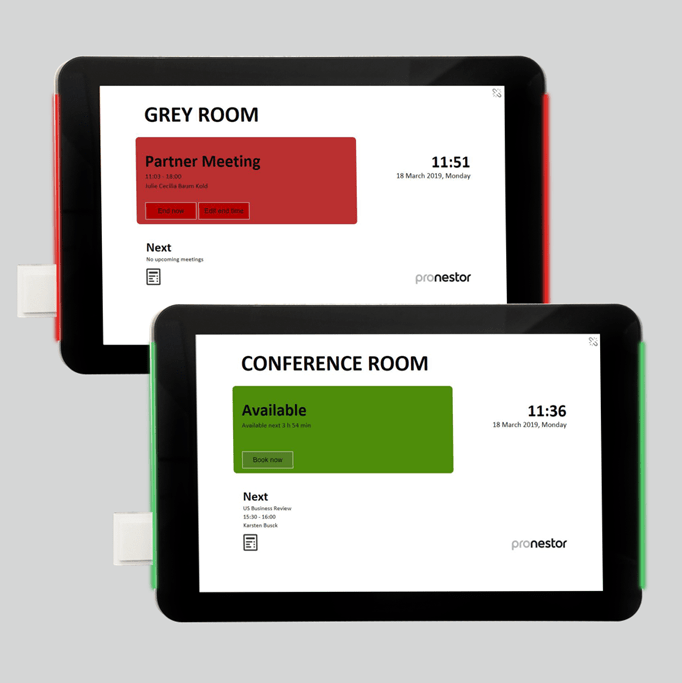 Facility Management Made Simple
Instantly notify your users of updates in real-time with interactive screens from a central location, independent of hardware.
On your left, you can see an example of an interactive Meeting Room Sign that allows the user to schedule their start and end times.
With the Pronestor Display Suite, you can see when each conference room is being booked or if it is free.
Who is the host of every particular meeting? Updates in real-time and much more. We customize and tailor need content as per your requirement.
Meeting Room Solutions

Room Dashboard
Find out what meetings are currently in session, where they are at, materials needed for the meeting, and future available time slots

Management Statistics
Access past meetings and their additional information with statistical data, simplifying the process room management

Mobile Access
Visitors and authorized users can find available meeting rooms on their smartphones, and easily book them near the entrance.

Real-Time Information
All updates and changes are in real-time. This software also integrates with Office 365, Exchange and Google Apps.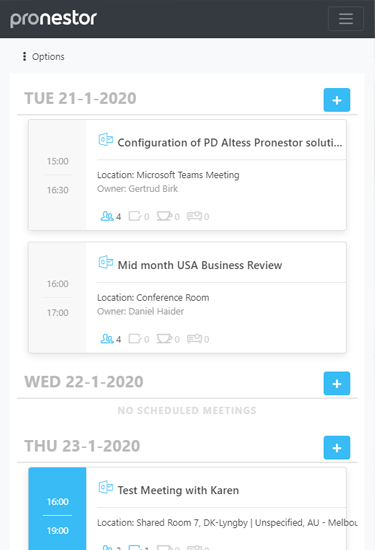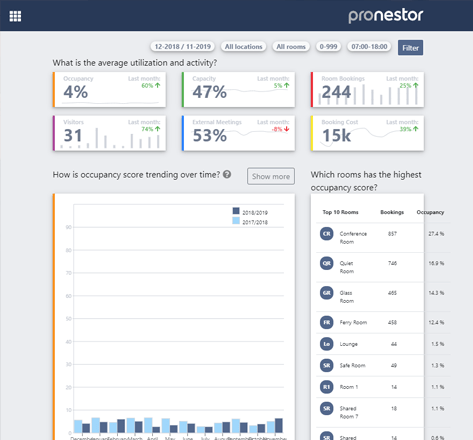 Key Room Management Benefits
Manage your facility the right way with a room management solution that includes:
Double Booking Prevention
Detailed Meeting Information
Simple Mounting Hardware
Capacity & Equipment Info.
Office 365 Integration
LED Availability Feature
Mobile Booking Integration
Statistical Facility Insights
Meeting Room Portfolio
Check out some of the companies that currently use our meeting room management solution in their facility!
Services Provided by Creating Margin