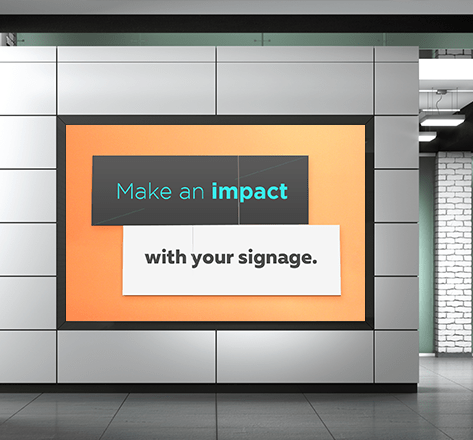 Stunning Media Across Multiple Screens
Video wall systems are designed with bright colors and large content formats in mind.
While standard Digital Signage serves many purposes, Video Walls excel in a specific area where no other screen format can compete: the undeniable "WOW" factor that will grab your attention.
With bright colors, flexible screen formats, and jaw-dropping aesthetics, video walls allow businesses to showcase their most important information with help from our team in finding the solution that fits for you.
Need a guide on your digital signage journey?
Our site is designed to help! Click here to find helpful resources
Video Wall Applications

Interactive Lobby Display
Improve the overall experience of a lobby with interactive video walls capable of displaying entertainment-related games, QR code website integration, or anything the company desires

Product & Service Advertising
Boost sales and marketing efforts with text content and high-quality graphics to present new product prices, features, and deals to customers

Immersive Decor Exhibit
Showcase the true beauty of your lobby room with a decor exhibit utilizing the best colors, contrast, and details the industry offers, giving a new way for you to keep visitors happy and entertained.

Content Presentations
Stand out from competitors with professionally designed content created specifically for large animations & high-quality graphics meant to turn heads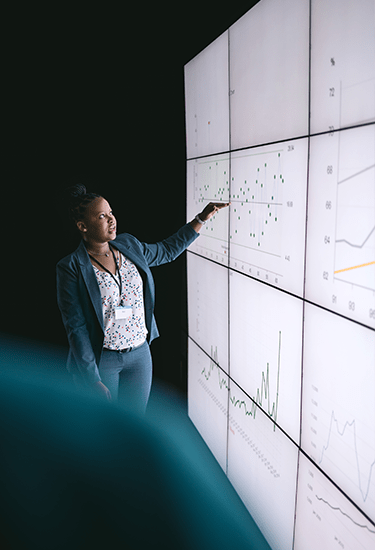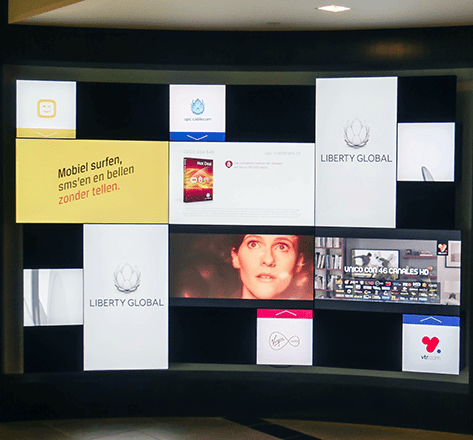 Key Video Wall Features
Make a memorable first impression with beneficial features such as:
Engaging Presentations
Interactive Widgets
Simple & Intuitive Software
Business Tailored Content
Automated Transitioning
Low Maintenance Hardware
Custom Screen Arrangements
Video Walls Clients
Check out the many types of organizations that we've helped implement Video Wall Digital Signage!
Services Provided by Creating Margin