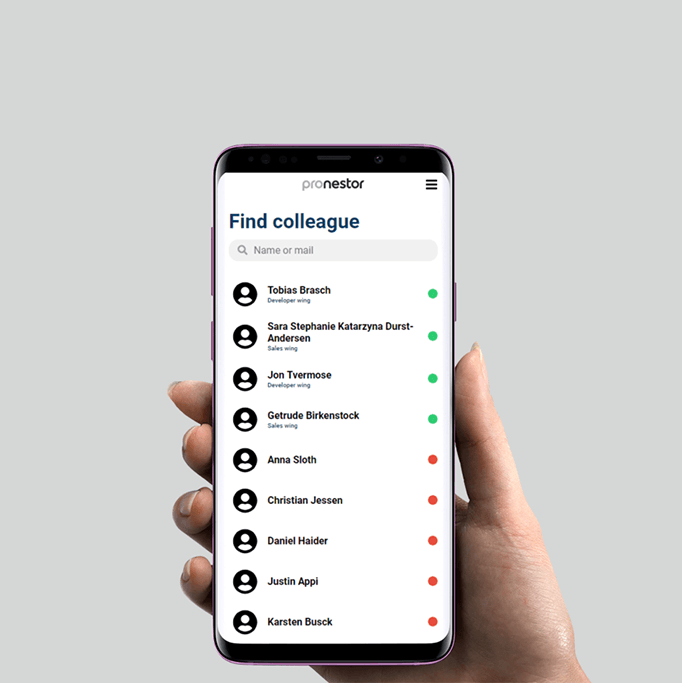 Easily book your workspaces today!
Manage COVID-19 compliant workspaces and maximize office space through real-time booking and insightful reporting.
Quickly book your desk and locate co-workers all from a QR code and your mobile device.
Pronestor Workspace provides a solution that is completely easy to use! Unleash a world of smart office technology capabilities and hybrid workforce solutions using our advanced support techniques.
Hot Desk Booking Solutions

Desk Sharing
Through a simple web registration and the scanning of a QR code, quickly reserve your workspace for the day.

Find Colleagues
Working on a project with a colleague or want to sit next to your favorite coworker? Easily find them through the "Find My Colleague" function

Sharing Your Way
Whether it is "self-serve" or "by request", allow hot desk reservations to be setup based upon user permissions.

Real-Time Information
Hot desk reservations post in real-time to avoid confusion, double-bookings or employee disagreements.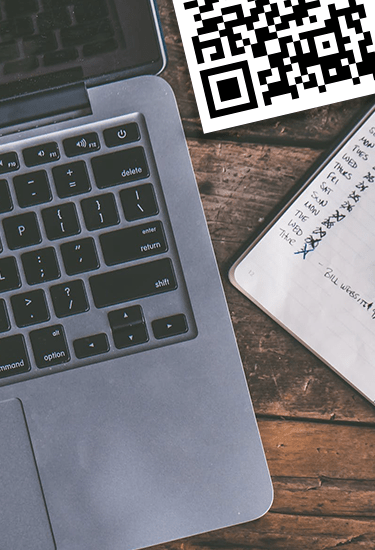 Ready To Manage Your Meeting Rooms?
Call us now and we'll tell you all about Hot Desk Booking!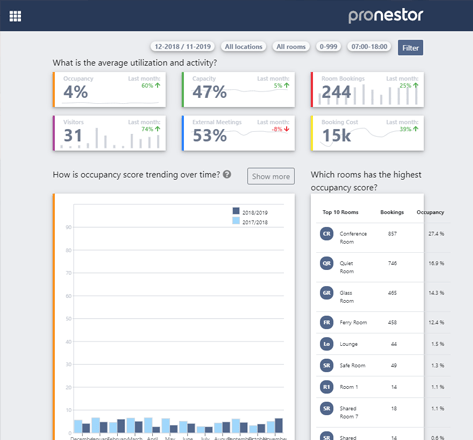 Key Hot Desk Booking Benefits
Manage your facility the right way with a room management solution that includes:
Maximize space
Reduce real estate costs
Hot Desk Usage Statistics
Increase employee efficiency

Manage new Hot Desk locations

Reduce impact on IT infrastructure

 
Services Provided by Creating Margin