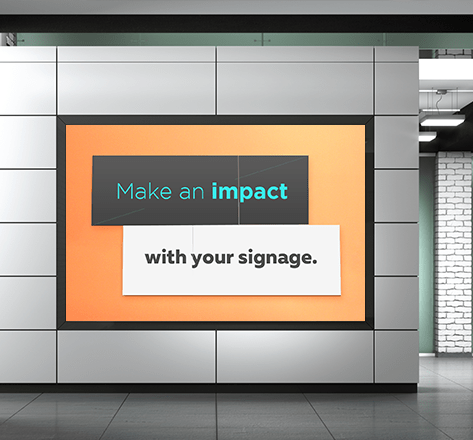 Showcase Your Content Effectively
Take hold of your internal/external marketing and implement a digital signage display in your facility to truly captivate your audience.
Time and time again, Digital Signage displays have proven to be an effective method for businesses to share content and messages with employees, customers, and professional guests.
Digital displays provide flexible content management while also catching the attention of everyone in the room through beautiful & extravagant Video Walls.
Coupled with low maintenance and easy set-up, the Digital Display method continues to be a growing signage tactic for all businesses.
Digital Display Advantages

Multizone Presentation
Spread recent news and information with the world at different locations of your facility using a server-based multi-zone content management system.

Interactive Mapping
Eliminate unnecessary navigation issues with a 3D rendered map on the big screen to provide easy wayfinding access for visitors and clients.

4K Video Integration
Keep visitors in a lobby entertained or showcase the latest projects with 4K video content with stunningly beautiful colors and resolution aspects.

Custom Enclosure
Choose from a wide range of different designs for digital display enclosures or have our product design team create a custom product that will fit the aesthetics and functionality you need.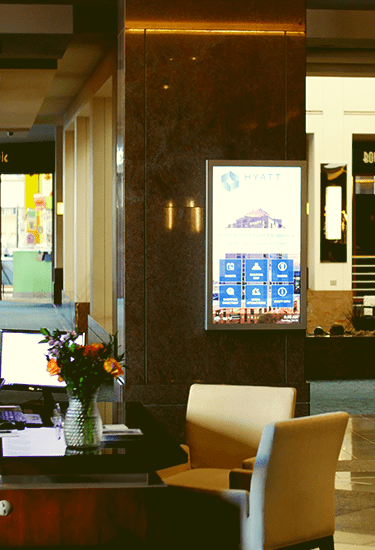 Brands that we support

The Philips product line of digital displays are a great solution for many digital signage projects.  Being lightweight with long play life as well as having  optional touchscreen capabilities, the Philips displays are built to deliver high-quality, multi-input digital signage, kiosk and video wall presentations.

IAdea's smart tablets are a product perfect for meeting room signage when design matters. Equipped with full touch capabilities, Power-over-Ethernet, and a range of resolution options, the IAdea tablets provide a clean and sophisticated look with plenty of accessory options to choose from.

Bluefin offers various services from simple customization of its standard product lines to full scale OEM/ODM. Bluefin's features consists of two high-speed/high-precision SMT lines, auto insertion. From small custom projects to large scale production, Bluefin produces high quality products efficiently and quickly.
Services Provided by Creating Margin